Known Frequencies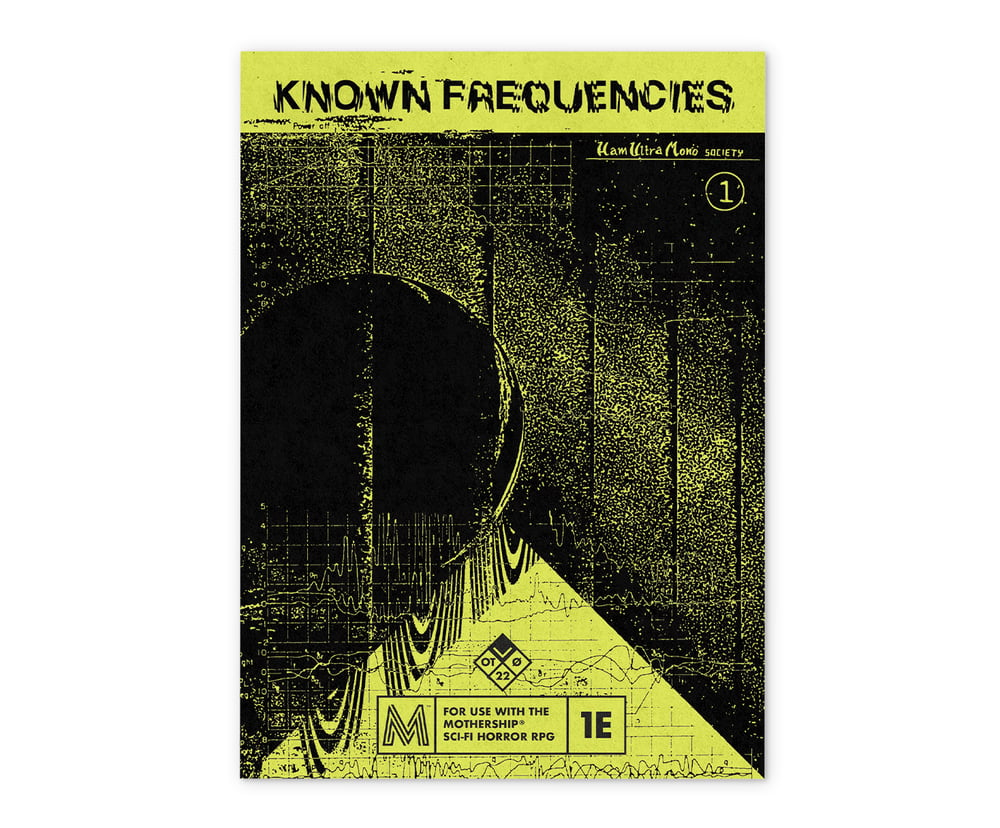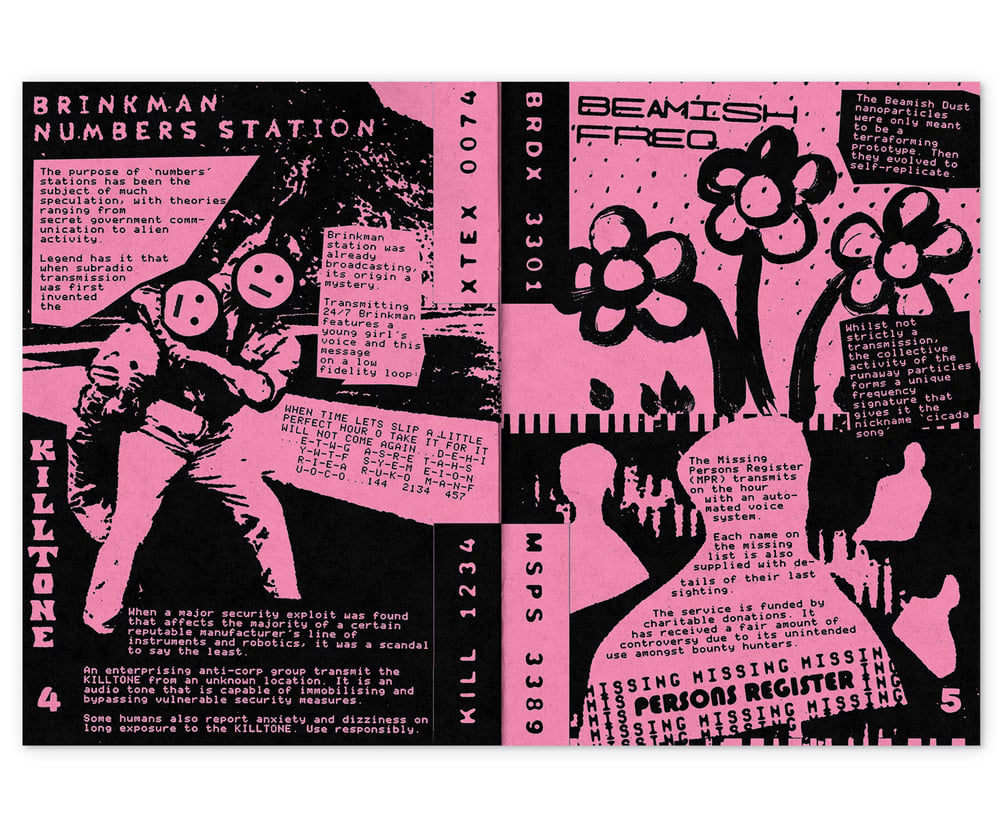 Tune in, turn out, drop what you're doing
Known Frequencies is a lo-fi in-universe zine made for Mothership. Written from the perspective of a future ham radio society, the zine details various transmissions that can be received in space, including a cosmic shipping forecast, a Lynchian radio drama and a frequency that immobilises security systems.
This zine was made for Mothership's Voices of the Void jam. It contains no mechanics, just 8 pages of pure flavour, with details you can weave into or use to inspire your Mothership adventures.
The zine is printed on a random assortment of neon coloured paper stock (green, yellow, pink or orange). You will receive a random colour.