Thousand Empty Light (+ dust cover/bookmark)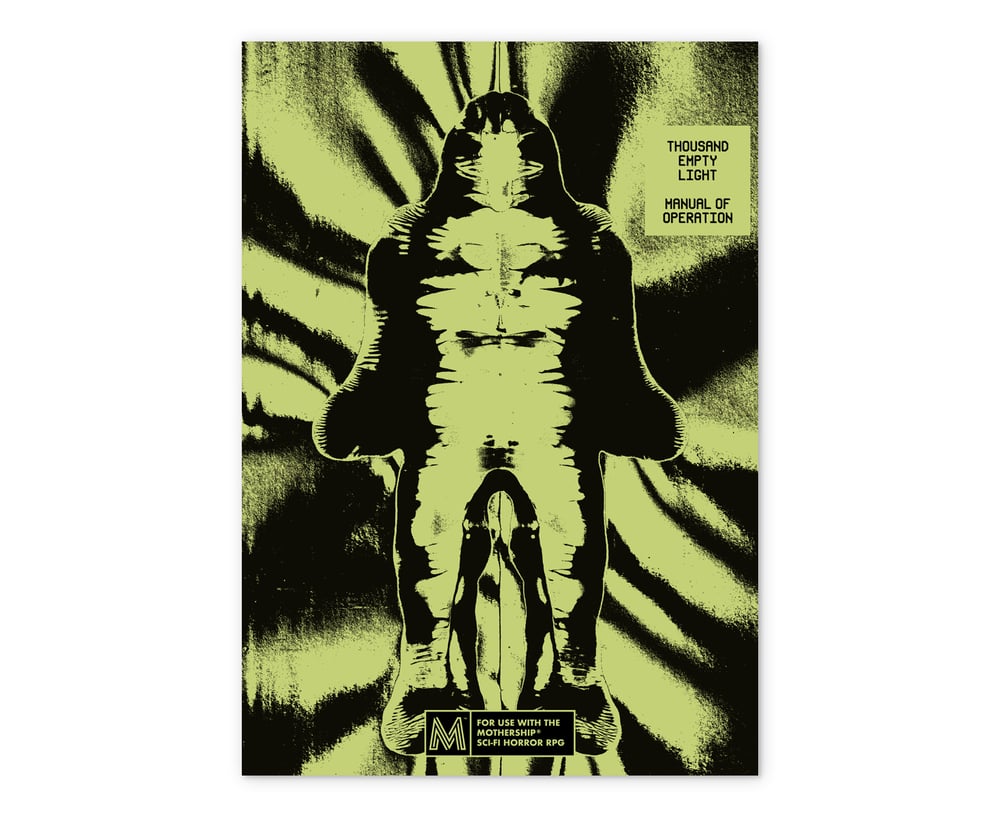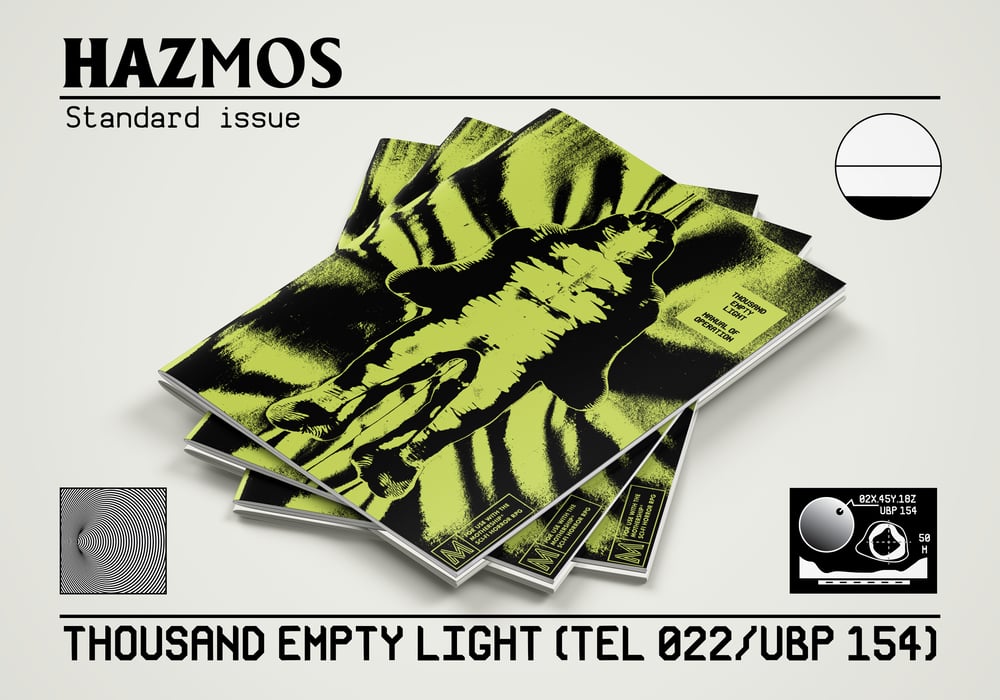 Note: this product first appeared on Kickstarter.
Thought space was full of horror? Try being trapped 50 metres underwater. On your own. In the dark.
What is this?
Thousand Empty Light is a source book and solo adventure for Mothership RPG (1E) set in an abandoned underwater tunnel on an uninhabited planet.
It blurs the line between sci-fi horror source material, Mothership adventure and universal solo toolkit.
You, the player, take on the role of a lamplighter hired by the HAZMOS service corporation. Your job? Enter the tunnel alone and restore power and light to each section.
Sounds simple enough... but as you proceed through the tunnel you will discover that you're not alone in the dark and things aren't quite what they seem.
Expect a blend of psychological, conspiracy and cosmic horror. Play to find out what secrets lie at the end of the tunnel.
What's it like?
Thousand Empty Light is written throughout as an in-universe corporate document, with a dash of red tape bureaucracy here, a splash of 80s synthesiser manual there. There are no explicit references in the text to playing a game. Instead it aims for full immersion, with gameplay hints sprinkled between the lines.
Essentially this is an experiment in tabletop adventure design, requiring a healthy amount of interpretation from the player. (But fear not: included with the zine will be a digital example play document to help guide players.)
Want to find out more?
A work in progress, text only version is available on itch.io
.
Fancy watching the game played? Plus One EXP has you covered.
Like to read more about my thoughts on solo adventure writing? I've got an article for that.
Specifications Zine The Thousand Empty Light zine is risograph printed full-bleed in black. It is just slightly smaller than A5, with 36 pages printed on Evercolour Cream 80gsm, and covers on Context Pistachio 170gsm.
Dust cover & Semiotic Standard bookmark
The dust cover is designed to wrap around your physical zine. It is risograph printed in metallic gold on one side of blue card stock. For an added bonus, the inside flaps contain extra material for your adventure, including a missing persons table and an alien creature generation table.
The bookmark is 74x210mm and risograph printed on both sides on Context Birch 260gsm card. This is a handy reference containing the Semiotic Standard table of signs. Useful for your playthrough of Thousand Empty Light, sure, but this is specifically designed to allow you to use the Semiotic Standard with other adventures or RPGs, solo or otherwise!
A note on customs / import fees
Please take into account any customs or import fees that might occur in getting a package to you from the UK. Unfortunately I cannot be held responsible for these.