Sodastone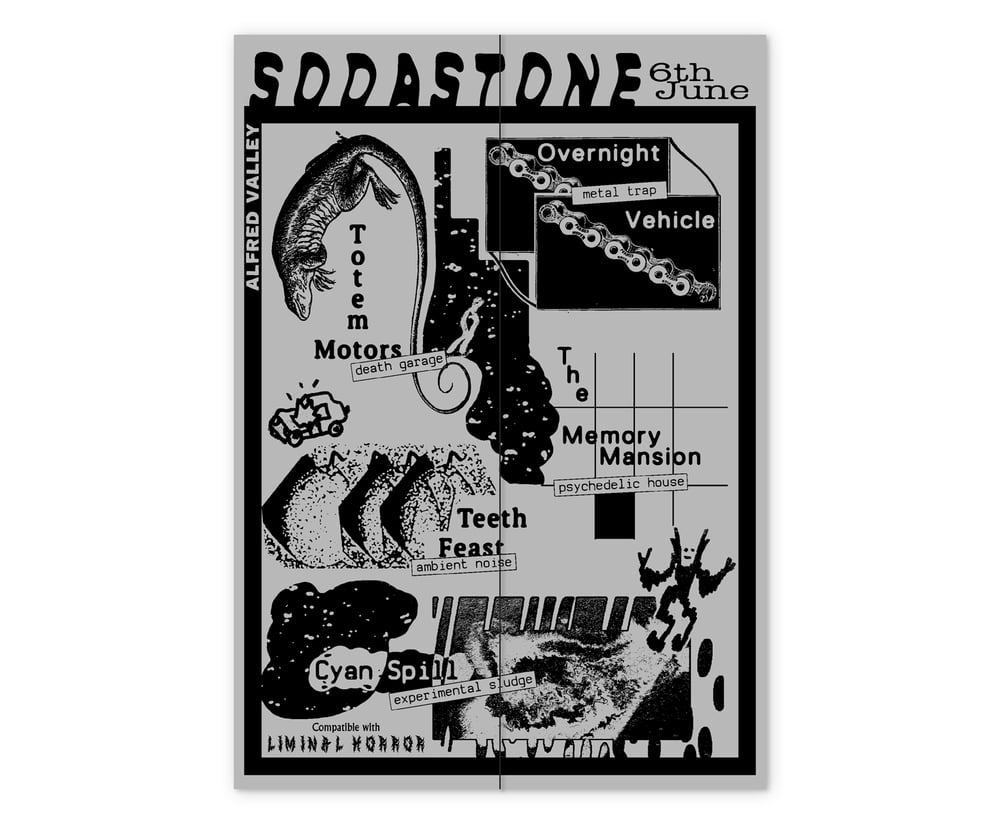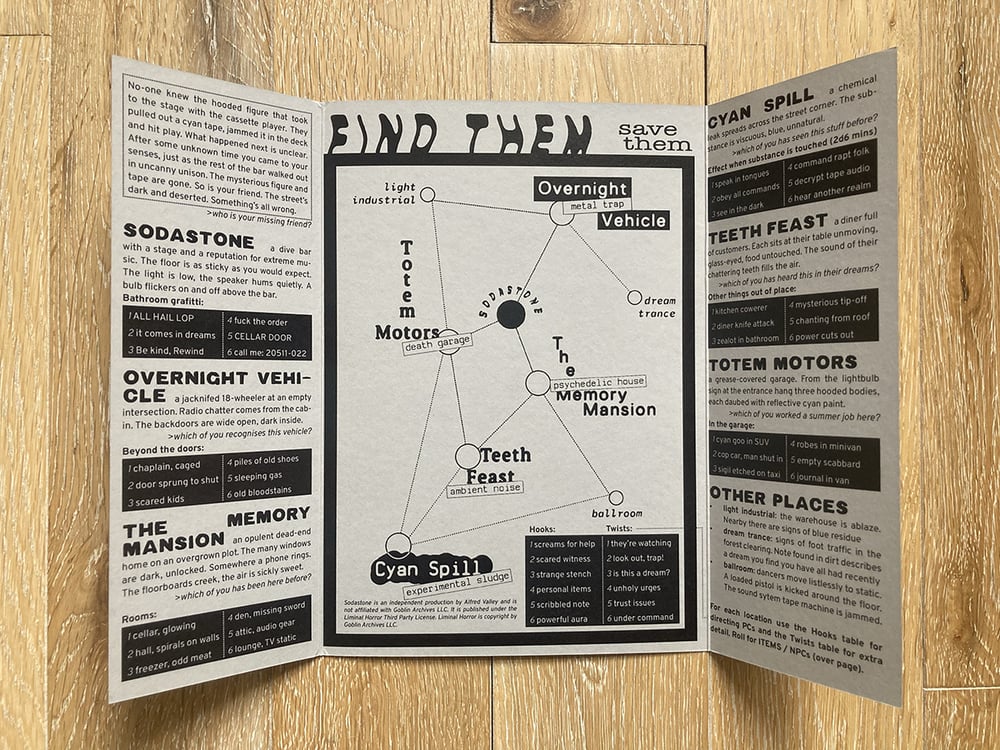 The music at the Sodastone always kills. Especially tonight.
Sodastone is a small town, small form Liminal Horror mystery of strange tapes and rituals disguised as a gig flyer. CW: violence, death, hanging
No-one knew the hooded figure that took to the stage with the cassette player. They pulled out a cyan tape, jammed it in the deck and hit play. What happened next is unclear. After some unknown time you came to your senses, just as the rest of the bar walked out in uncanny unison. The mysterious figure and tape are gone. So is your friend. The street's dark and deserted. Something's all wrong.
This is a 4 page gatefold A5 pamphlet, black on G F Smith grey card stock, featuring 8 locations, a table for hooks, a table for twists, a doom clock, 6 npcs with stats, a fallout table and 20 items.
Download the digital version on itch.io.
A note on customs / import fees
Please take into account any customs or import fees that might occur in getting a package to you from the UK. Unfortunately I cannot be held responsible for these.